Chamber Master Default Template
Welcome to the Job Creators Network (JCN) Small Business Insider. It's a weekly newsletter that will keep you up to date on the most pressing policy developments facing small businesses. If you have any questions or tips, drop a line to

Jackson.Shedelbower@JobCreatorsNetwork.com

.
Closely Watched Inflation Indicator Picks Up Steam
According to

new data

from the Bureau of Labor Statistics, consumer prices increased by 8.3 percent in August compared to the year before—inflation that is eating into family budgets and squeezing small businesses. Digging deeper into the report, core consumer prices—which is the indicator closely watched by the Federal Reserve—increased by 6.3 percent. That amounts to an acceleration from the two prior months and suggests inflation is picking up steam rather than slowing down. Tuesday's news flies in the face of White House rhetoric, which has repeatedly suggested the Inflation Reduction Act would in fact pump the brakes on rising prices.
New Polling: Consumer Sentiment is Still in the Dumps
New data from the University of Michigan

reveals

that initial consumer sentiment in September ticked up slightly from the previous month—increasing by 1.3 points to 59.5. Inflation continues to be the biggest drag on consumer attitudes with uncertainty over short-run inflation reaching levels last seen in 1982. Although improved since August, overall consumer sentiment remains well below 2021 levels.
Dems Reintroduce Bill to Bolster Labor Unions and Curb Worker Freedom
Democratic lawmakers, spearheaded by Sen. Elizabeth Warren (D-MA), recently

reintroduced

the National Right to Unionize Act, which takes aim at "right-to-work" laws adopted by 27 states. Permitted under the National Labor Relations Act (NLRA), these laws protect worker freedom by prohibiting compulsory union membership and payment of dues as a requirement for employment. While endorsed by many prominent labor unions, the reintroduced bill faces an uncertain future as prior attempts to pass it in 2017 and 2020 proved unsuccessful.
Railroad Strike Averted?
On Thursday, railroad companies and unions

reached a tentative deal

to prevent a massive strike planned for the end of the week, which would have impacted the country's supply chain and worsened inflation. Among other benefits, railroad companies pledged to give workers 24 percent raises and $5,000 bonuses over a period of five years–the biggest concession to employees in this industry in over four decades.
The Inflation Reduction Act is more like the Inflation EXPANSION Act: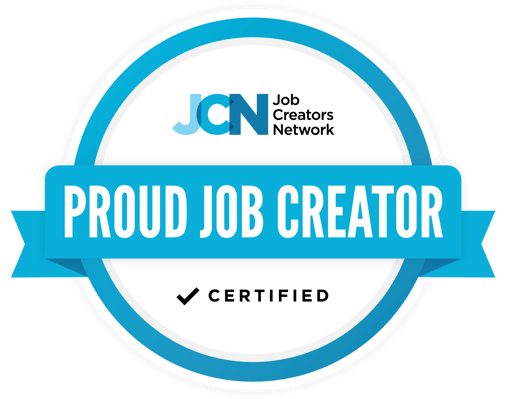 WANT TO SHOW OFF YOUR SUPPORT FOR SMALL BUSINESS?




CLICK THE JCN BADGE TO DOWNLOAD AND DISPLAY ON YOUR WEBSITE AND SOCIAL MEDIA