Chamber Master Default Template
WHAT DOES THIS WEEK'S ECONOMIC NEWS MEAN FOR YOU?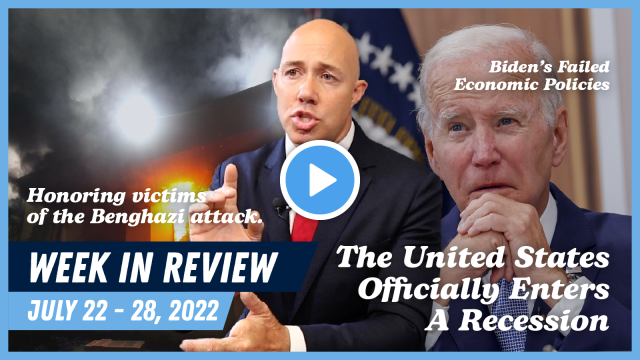 Joseph -
There was a lot of economic news this week. From the Federal Reserve's announcement of another interest rate hike to the GDP report that confirmed our economy is in a recession, there's a lot of numbers being thrown around.
The most important question is this: what does it all mean for you, your family and your finances? I want to help cut through the noise and the spin, so I'm breaking it down in this week's Week in Review video.
I've also got updates on the St. Lucie River railroad bridge and a bill to honor those who gave their lives defending the U.S. consulate in Benghazi. Check it out:
To learn more about my work on your behalf,

please visit my website

.
For more photos and videos, please join me on social media:




It is an honor to represent you in Congress.
Sincerely,



Brian Mast
United States Congressman