Chamber Master Default Template

March 2023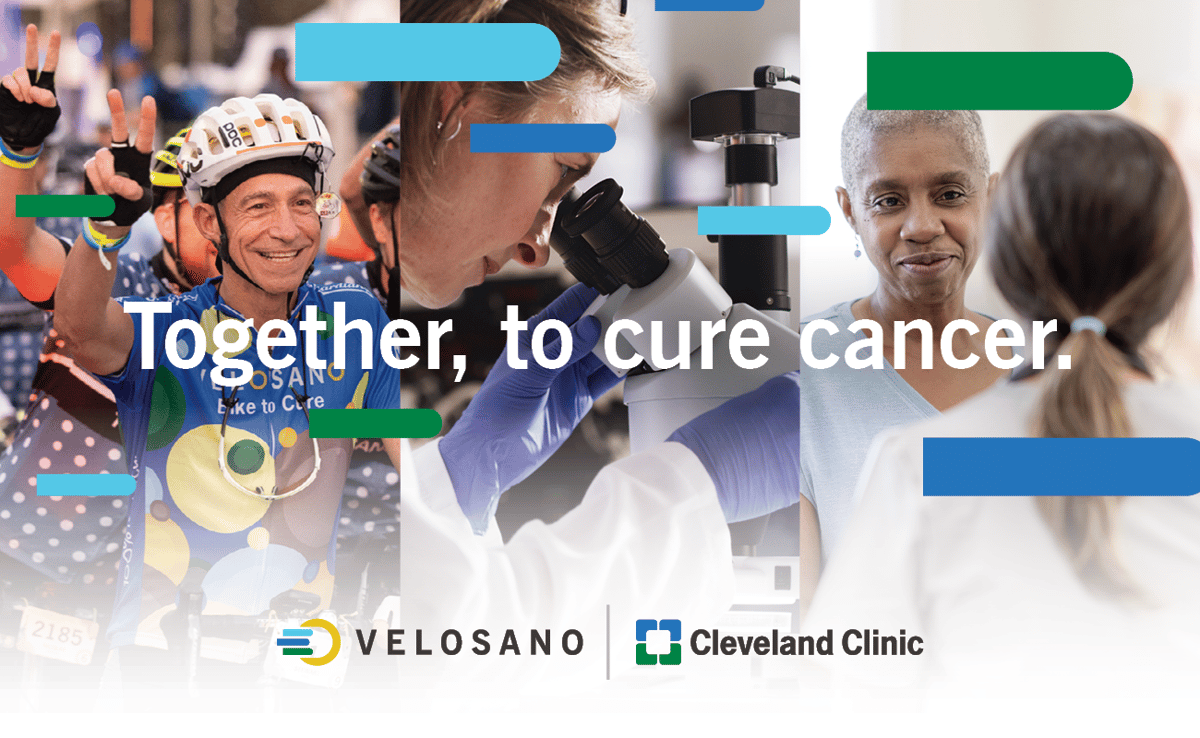 In 2013, VeloSano founder Stewart Kohl was convinced that with enough research funding, Cleveland Clinic would play a key role in finding cures for cancer. The seed was planted, people rallied behind the cause and here we are today, celebrating 10 years of VeloSano! Let's continue this journey to end cancer together. Ride with us in downtown Cleveland during Bike to Cure, taking place September 8-9, 2023, or participate anytime, anywhere and in any way as a Virtual Fundraiser.

Get involved today!
The new phase 1b study will enroll cancer-free individuals at high risk for developing breast cancer who have decided to voluntarily undergo prophylactic mastectomy to lower their risk.

Learn more

Researchers are looking at how early interventions, improved screening access and tailored support services can help patients who are homeless navigate cancer care.

Read more

Renowned cancer genomic medicine specialist Charis Eng, MD, PhD, Chair of the Genomic Medicine Institute, received a $2 million grant from the National Institutes of Health to study the relationship between autism spectrum disorder and cancer in individuals affected by PTEN hamartoma tumor syndrome.

Read the article

A new clinic in the Taussig Cancer Center is providing access to early-phase trials of novel agents, including immunotherapies, cell and gene therapies, small molecule drugs, new radiation therapy modalities as well as viral therapies, for a wide range of solid tumors.
Read more

In this episode of Cleveland Clinic's Cancer Advances podcast, learn about the Radiation Oncology-Biology Integration Network (ROBIN) network of centers, the concentration on multi-modality therapies and the clinical trials funded as part of the ROBIN center.

Listen to the podcast
Top 5 Cancer
is published monthly by: