Chamber Master Default Template
Community Monthly Newsletter
Dear Friends and Family,

It's here! Our newsletter highlighting everything new and exciting happening this month at our community

Discovery Village At Stuart

. It's a great way to stay connected and find out about upcoming FREE events and activities. You'll also learn more about our residents, team members and daily life in our community.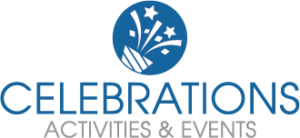 Activities Calendar!
With resident safety in mind, our Activities & Events program has been modified to include virtual events and new experiences that allow for proper social distancing.

Visit our Activity Calendar

to see upcoming activities & event!
Read Our Blogs

Our blog is dedicated to sharing news and activities within our community.

Click Here

to continue reading all of our available blogs at our community.

National Holidays

November 24th:

Although Thanksgiving is also synonomous with food, family, and football, today's really about graditude and appreciating the things (and people) in our lives. Take time to reflect; share love; be grateful, and Happy Thanksgiving from our family to yours!
Stay Connected! Follow Us On Social Media